Fixed Fee Estate Agents Edinburgh
CAMERON STEPHEN & Co.
Fixed Fee Estate Agents Edinburgh – Why not save money when you sell your home?
Cameron Stephen & Co are a firm of solicitors and Estate Agents in Edinburgh offering a great value FIXED FEE for our estate agency service
We are fixed fee estate agents in Edinburgh
If you are thinking of selling your home in Edinburgh, then high on your list of priorities will be not only to sell your home at the best possible price but also not to have to spend a fortune on estate agency fees. 
Rather than paying commission like other estate agents, we offer a great estate agency service at a great value fixed fee which we are confident will save you money.
In this part of our website you will find out all about what's involved in selling your home and how to get in touch to find out what it all costs.
And we're members of the ESPC so your property will be marketed on Edinburgh's most popular property website.
Why not ask us for a FREE no obligation pre-sale valuation of your home?
When you are deciding to sell your home, one of the most important things for you to find out what your home is worth: what's its value?
We shall be happy to give you a detailed and easy to understand breakdown of all the fees and costs involved
Fixed Fee Estate Agency only £999 inc VAT - Saving you money
That still sounds like a lot of money, doesn't it?
But, when you compare us with other solicitor estate agents who would charge you a commission (their fee) based as a percentage of the sale price, you will find out that our Fixed Fee Estate Agency will save you money. 
And that can sometimes be quite a lot of money. 
Just as an example, if you were to sell your property for £200,000 If you sell with us, our Estate Agency fee will be £999. If you were to sell your property with a commission-based solicitor estate agent charging 0.75%, then it will cost you (including the VAT) £1,800.
As you can see, in that example, you would save £800 if you instruct us to market your property.
Imagine what you could do with that extra money!
Yes, there are other costs
There will be the additional costs of the Home Report, the ESPC marketing fee and the costs of the brochures etc and later once your property is under offer and passed to our Conveyancing Team there will be the costs for search reports, and conveyancing fees. 
Because some of the costs vary depending on the value of your property (particularly the cost of the Home Report), it is not possible to give full details here of the costs involved.
But, if you would like us to give you with a full and detailed quote for selling your property, we shall be delighted to do that for you.
But it's not just about the cost - it's also about the quality of the service
We agree 100% which is why we are proud to offer our quality personal service.
Quality
Your property will be marketed with the ESPC.
Everyone knows about the ESPC and it is the place to market your property
Your property will also be seen on the Zoopla, Prime Location and On The Market websites at no extra charge to you
We also market your property using Social Media such as Facebook
We take great photos and prepare the floor plan for your property ensuring that they are of the highest quality
We provide top quality brochures
We provide the For Sale board
We can provide an accompanied viewing service to assist you in the showing of your property
Attention to Detail – We pay attention to even the small things that can make a big difference. Even things as small as having a door buzzer sticker to identify your property as the one for sale in a tenement
Personal Service
The person you speak to and meet at the start of the sale will be the person you deal with throughout the marketing period until your property comes under offer at which point you will be dealing with one of our dedicated Conveyancing Team.
You will have their email address and their direct phone number and will be free to contact them whenever you wish.
There will be no passing you from one person to another and there will be no irritating phone menus for you to negotiate. Quite simply, you will have direct access to the person dealing with your sale.
Doing the viewings yourself? We give you support there too.
In short, with our proven sales approach, effective marketing and quality service, we are sure that we can sell your property & save your money.
HOW TO CHOOSE AN ESTATE AGENT IN EDINBURGH?
8 STEPS TO SELLING YOUR HOME
See our in-depth step-by-step guide on how to sell your property in Edinburgh.
At Cameron Stephen we have years of experience in buying properties for our clients and we are proud to give a QUALITY personal service with GREAT VALUE MONEY.
A Seller's Guide to Home Reports
FIND OUT MORE ABOUT THE PROCESS OF SELLING YOUR HOME
We also believe strongly that our website should offer free useful and informative information on the Edinburgh property market and the property sale and purchase process, which is why we spend a lot of time and effort and take particular pride in producing interesting and informative articles and tips in our Blog. 
We hope you will enjoy reading some of our articles. Whether you are thinking of selling your property or buying for the first time, you can count on Cameron Stephen to help you every step of the way.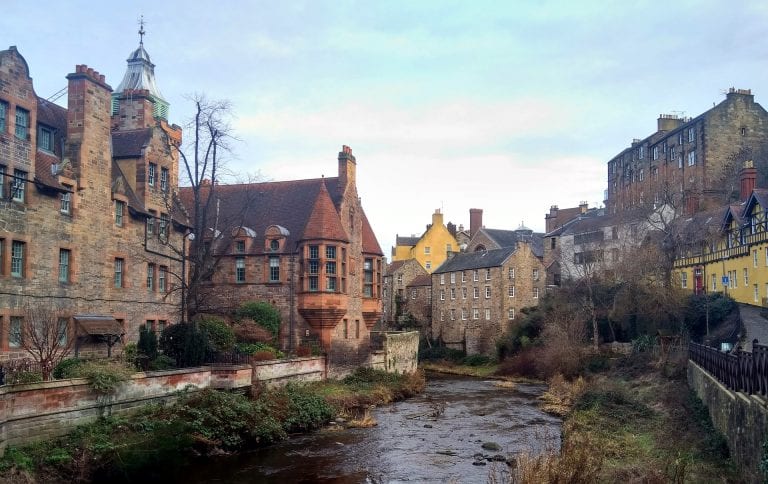 FAQs
A property website Before there were Rightmove, Zoopla and all the other property websites or portals there was the ESPC. The ESPC website (espc.com) is
Read More »
THE LEGAL PROCESS OF SELLING YOUR HOME
We are passionate about property and dedicated to providing our customers with friendly, expert advice and guidance, and a great customer experience and all at great value for money. Our experienced team of estate agents, solicitors and support staff handle property sales and purchases throughout Leith, Edinburgh and the Lothians and each year we see our business grow through the recommendations of our clients.
"I received excellent service from Cameron Stephen & Co when I used them recently for a purchase, getting wills done, a joint purchase agreement and a sale. Cameron, Fiona and all the staff did a fantastic job throughout, at reasonable rates. They made a very stressful time much easier and were always on hand to answer questions and explain anything that wasn't clear. They are excellent at letting you know what is needed and if there are any issues you should consider for the future (for example, when my partner and I were making wills and our joint agreement). I highly recommend them to anyone seeking a good solicitor for private client work. They are a small firm, but don't let that put you off! I will definitely look to them again for future work."
"I would like to say a very big thank you to Jayne, Jenna and Cameron for all your help and advice. when recently selling our apartment through Cameron Stephen & Co. The warm, friendly, efficient and professional guidance we received from all of you was very much appreciated. When opting for a Fixed Fee arrangement, not matter who tells you there will be no hidden extras, you tend to not quite believe them…well with Cameron Stephen & Co. the arrangements were completely transparent and indeed, NO hidden extras! The decision to sell a property can be very stressful in itself but from the initial very reassuring meeting with Jayne and right throughout the process you not only made it seamless and stress-free but were always on hand to answer and phone calls or reply promptly to our emails. We would have no hesitation to recommending your marvellous services to anyone who is selling (or buying) a property, in our experience, you certainly do go the extra mile!"
CAMERON STEPHEN & Co.
14 Constitution Street,
Leith,
Edinburgh,
EH6 7BT,
DX 550871 Leith
Tel: 0131 555 1234
Fax: 0131 555 2299